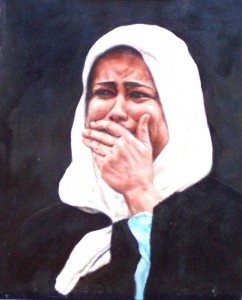 Year:
1991
Style:
Traditional
Size:
16 x 20
Description: Kuwaiti Woman on learning of the death of her son in the Desert Storm conflict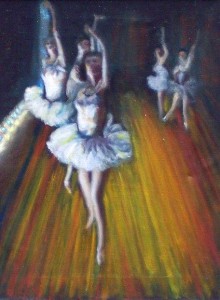 Year:
1956
Style:
Impressionist
Size:
12 x 16
Description: Painted while artist was on his first duty assignment at West Point as a leadership instructor. Painting of ballet dancers on stage that the artist created from a black & white photo.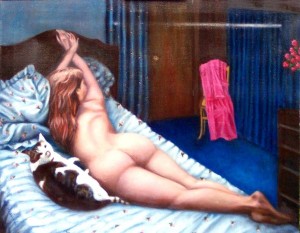 Year:
Circa 1986 - 1990
Style:
Traditional (Old Masters Technique)
Size:
24 x 30
Description: This work was painted in the home studio of the artist from a black and white picture he found in an art magazine.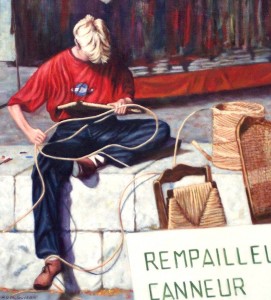 Year:
1997
Style:
Traditional
Size:
16 x 20
Description: Portrait of a young man caning chairs in Brugges, Belgium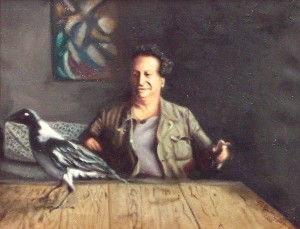 Year:
1965
Style:
Traditional
Size:
14 x 18
Description: Painting of the Italian socialist who worked against the Mussolini regime and was subsequently relocated from Milan to southern Italy because of his views. The artist experimented with glazes for the first time when he painted this work.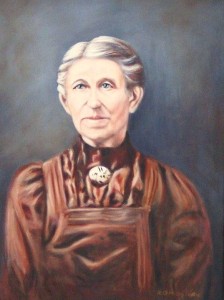 Year:
1993
Style:
Traditional
Size:
18 x 24
Description: Maternal Grandmother of the artist and wife of Willam Porter Young (2nd painting in Portraits). She was of German descent and sired 12 children who helped out on the farm along with 6 other children who were orphans that she and William adopted. The mother of the artist, Electa Young, eventually left the farm and married Daniel C. McGovern who was a wire chief and train dispatcher for the Great Northern and Southern Pacific Railroads. Daniel was the son of James McGovern who immigrated from County Cavin, Ireland and Eliza Colligan from County Tyrone, Ireland. It was believed that they both supported the IRA gun runners and gave them safe refuge when needed. Eliza used to say of the English - The devil take the dirty lot of them! James and Eliza moved to Montreal, Quebec where James became a wealthy innkeeper who did not trust the banks, a common sentiment at the time. Disaster struck and he lost his entire fortune when his inn burned to the ground. They subsequently moved to Grand Forks, ND where he opened a successful contracting firm. Some of the homes he built are still lived in today.
Year:
1990
Style:
Traditional
Size:
20 x 25
Description: The artist and his wife, Nancy, during their vacation in Bormes les Mimosas, France in the spring and summer of 1990 to visit with their friends, Ted and Simone Clist. The scene is on the patio of the Clist home. From left to right are Simone, Ted, Nancy and Mack, the artist himself.
Year:
1990
Style:
Traditional
Size:
18 x 24
Description: George H. W. Bush with soldiers returning from the Desert Storm conflict
Year:
1990
Style:
Traditional
Size:
18 x 24
Description: Airborne soldier in kuwait during Desert Storm conflict